Welcome
Welcome to our school website. Whatever your reason for visiting, we hope you find the information provided helpful and informative.
Our website offers a summary of St. Paul's R. C. School so please do make an appointment to visit our wonderful school if you require any further information. We would be delighted to meet you.
Sheena Sinclair
Headteacher
Latest School Events Events
Y1/Y2 & Y3 - Christmas Nativity - 'The Hopeless Camel'

13

Dec

2017

1:45 pm - 2:45 pm
Reception & Nursery (Afternoon) - Christmas Nativity - 'The Little Blue Star'

14

Dec

2017

1:45 pm - 2:45 pm
Y1/Y2 & Y3 - Christmas Nativity - 'The Hopeless Camel'

14

Dec

2017

6:00 pm - 7:30 pm
Reception & Nursery (Morning) - Christmas Nativity - 'The Little Blue Star'

15

Dec

2017

10:00 am - 11:00 am
Year 3 & Year 4 Christmas Party

15

Dec

2017

1:30 pm - 3:15 pm
Year 5 & Year 6 Christmas Party

18

Dec

2017

1:30 pm - 3:15 pm
Year 1 & Year 2 Christmas Party

19

Dec

2017

1:30 pm - 3:15 pm
Carol Service - Y4/Y5 & Y6

19

Dec

2017

6:00 pm - 7:00 pm @ Holy Rosary Church

Year 4/Year 5 & Year 6 - Carol Service
Reception & Nursery Christmas Party

21

Dec

2017

12:30 pm - 3:15 pm

No morning Nursery session. All Nursery AM & PM to arrive at 12.30.
Christmas Craft Fayre
The Student Council and Art Club assisted in the planning and preparation of a Whole School Christmas Craft Fayre to raise funds for the Student Council. Each child in school made a craft to sell, using a wide variety of techniques and skills. The school welcomed the local community to join in the festivities with a raffle, festive café, cakes and a wide array of hand crafted gifts for sale.
The Fayre was a big success. We raised almost £400 for the school.
Many thanks to all the helpers, bakers and customers.
Consultation on Admission Arrangements for St Paul's RC Primary School, Billingham - 2019/2020
Where changes to admission arrangements are intended, all schools are required to consult before these are determined and published.
The policy for consultation 2019 - 2020 is available by clicking this link - Admissions Policy 2019-20
The consultation will run from Monday 4th December 2017 - Monday 22nd January 2018.
A consultation response form is available by request from the school.
The governing body will consider all comments received before they determine the arrangements for 2019-2020.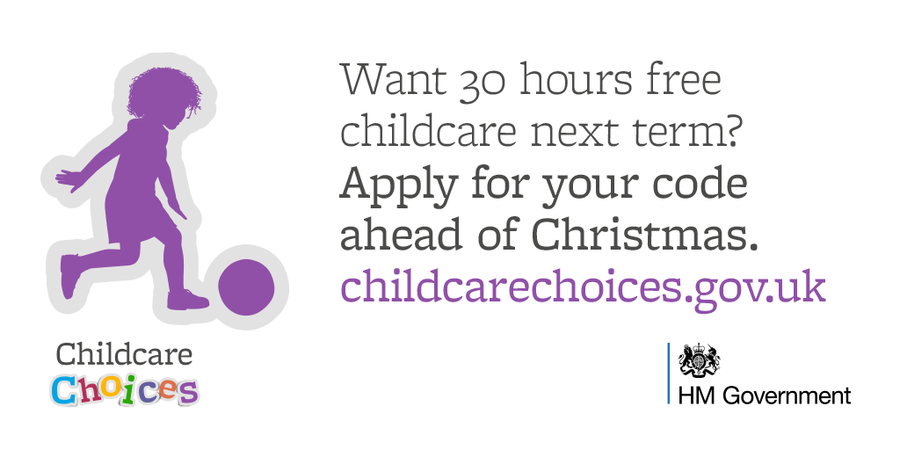 Youth Friday 2017
St Paul's has celebrated Youth Friday in school. Please click on the link below to see message from Bishop Seamus. Bishop Seamus' Message
Bananagrams
We have registered for the 'BANANAGRAMS Challenge' which starts in January 2018.
This exciting opportunity provides KS2 pupils with an enjoyable and interactive way to develop language skills as they play and learn with words.
Fully created by the makers of the best-selling word game BANANAGRAMS, the Challenge is open to pupils aged 8-11 (years 4, 5 and 6).
Last year we did really well. This year we are determined to win! Click on the link for more information.
Mini Vinnies
Our 20 Mini Vinnies have been commissioned. Their motto is ready 'to turn concern into action'. Mini Vinnies
Fairtrade Award!
We are delighted to have been recognised as a 'FairAchiever School' by the Fairtrade Foundation. We provided them with evidence of all of the initiatives we have worked on in school across the year as well as how we raise awareness of Fairtrade across our school Curriculum. This is a great achievement for us so thank-you for supporting us in school!.
Going for Gold!
We have had an incredibly successful sporting year! Our children continue to have a wealth of opportunity to take part in a huge range of sport and we are delighted that they are always keen to do so. Don't forget to follow our pupil blog on our PE/Sport Premium Page by clicking the School Games logo or just click School Games
This year I am delighted to announce that our school has been awarded the Gold School Sport's Mark in recognition of the opportunities our pupils have been involved in.
Many thanks to Mrs Tattersdill, Mr Sheahan, Stockton Schools Sports Partnership and of course, our talented and committed children.
Contact Us
St. Paul's R.C. Primary School
Wolviston Mill Lane, Billingham TS22 5LU
Telephone: 01642 360022
Fax: 01642 651611
Headteacher: Mrs S Sinclair
Awards